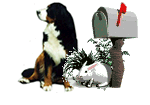 Chiedo cortesemente a tutti i proprietari delle mie cucciolate di effettuare le lastre ufficiali Anca e Gomiti (dopo i 15 mesi di età ) , come da accordi presi al momento della consegna del cucciolo . Se fossero gia' state effettuate ed io non ne fossi a conoscenza vi chiedo di mettervi in contatto con me . Sicuro di una vostra collaborazione

CUCCIOLATA "S"

Nata / Born 14 / 01/2019

Padre / Father OUVERTURE DEL MOLINASCO

Madre / Mother QUEENS OF THE STONE AGE

Nome del Cane / Name of dog

Sesso

HD

ED

DNA

SIMPLY RED

SUGAR FREE

SWEET LOVE

SNOOPY DARKPRIMROSE

STAR OF BOMBAY

SHE'STHEONE DARKPRIMROSE

B

1

SI

SHE'S THE ONE DARKPRIMROSE

Clicca sulla foto per vedere la pagina di She's The One Darkprimerose

Click on the photo for to see her page

SWEET LOVE a 3 anni ....live to U.S.A.